Theramobility
Therapeutic Mobility Services
BECAUSE ACHIEVING THE HIGHEST LEVEL OF INDEPENDENCE IS A GAME-CHANGER. 
Our Experienced Top-Notch Services
Optimizing Access | Securing Independence
Therapeutic Mobility Services specializes in helping individuals with physical, cognitive, and visual difficulties achieve optimal independence.
 

We understand the unique needs of people with brain injury, dementia, spinal cord injury, cerebral palsy and other neurological conditions, autism, ADHD, low-vision, and age-related conditions. Whether you need one or more services, we are your key to safety and independence at home, at work, and in your community.

 
Areas That We Serve
We have over 10 skilled staff that provide services in all counties in Indiana, Western Ohio, Northern Kentucky, Eastern Illinois, and Southern Michigan.

Our corporate office in Fort Wayne, Indiana is available for evaluation, or we can come to you if preferred.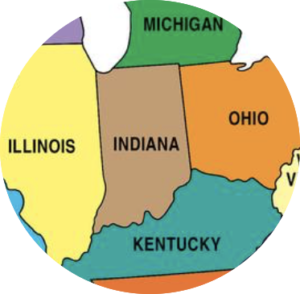 Our Referral Process 
Services may require a physician's referral. Referrals can be faxed or emailed to start the process. 
What Our Clients Say About Us
see our services pages for more reviews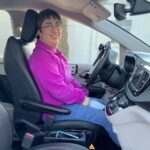 "During my initial evaluation with Eva, I was absolutely blown away.  First of all, when I answered her question about my type of disability, she knew exactly what it was and had worked with previous clients with the same disability.  This floored me, considering I have had to explain my disability to many medical experts in the past.  Secondly, she recognized immediately the need for a new vehicle, saying that I was way overdue for this.  Ironically, the day we met was the day my ramp completely stopped working!  Then, upon observing me drive, she made recommendations for adaptations I hadn't considered, including the best type of van for me."
Kristen Higgins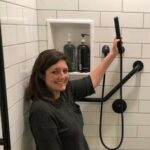 "I have really enjoyed working with your company! Communication was easy and consistent! Ellen was very friendly and helpful to work with. I felt that all of my needs were addressed and then some!"
Grace K.
Therapeutic Mobility Services, Inc


311 Airport North Office Park
Fort Wayne, IN 46825
(260) 417-8399 (office)
(260) 489-1481 (fax)


evar@theramobility.net
Theramobility

| We are experts in optimizing independence... in your community and at your convenience.