Durable Medical Equipment Consulting:
Making difficult tasks easier and safer
When daily living tasks become difficult, if you worry about your safety, there are DME options to help you care for yourself more independently. Whether your challenge involves bathing, toileting, dressing, or mobility, we can help you find the right equipment solutions to meet your needs.
Home Accessibility Evaluation:
A detailed process of evaluation by our expert occupational therapy practitioners who are skilled in activity analysis and identifying barriers to your safety and independence. 
We work with the homeowner to set goals for improved function using universal design, and barrier-free access strategies to help you live in your home longer.
Home Modification Project Management:
The process of remodeling your home can be daunting, but you don't need to put off making those modification changes when you have an experienced project manager in charge. Let us help you from conception to completion with the home modification process.
We work from the completed evaluation that identifies needed changes, do floorplan designs for your review and approval, write construction specifications that guide prospective contractors, collect and compare quotes, keep the lines of communication open, and perform inspections to ensure that the functional outcomes meet your expectations.
Home Modification | Accessibility & Aging in Place
What Our Clients Are Saying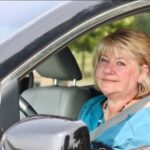 "This year TMS helped me with getting a new handicapped tiled shower, electronic doors to get out of my home and lift for showering/bathroom assistance. The shower is amazing and has made my life so much easier." 
Cindi R.
Theramobility Client
Therapeutic Mobility Services, Inc


311 Airport North Office Park
Fort Wayne, IN 46825
(260) 417-8399 (office)
(260) 489-1481 (fax)


evar@theramobility.net
Theramobility

| We are experts in optimizing independence... in your community and at your convenience.